The Good Sixty Story
Good Sixty was founded in Bristol by Chris Edwards in 2017. Chris grew up on Bristol's Gloucester Road, a famously independent high street that he realised was increasingly under threat from major online retailers. So, he founded Good Sixty, with a vision to enable independent food retailers and producers to thrive online. The name 'Good Sixty' represents how every £1 spent with a local, independent food producer has a 60% greater economic benefit to the local community than spending it with a large supermarket.
The High Street Heroes
We help you to discover and shop from hidden gems, micro-producers, world-renowned specialists and the best highstreet independents in your area.
We like to call them our high street heroes. At Good Sixty you can browse and buy from a wealth of highstreet heroes across the country and enjoy their brilliant produce with ease.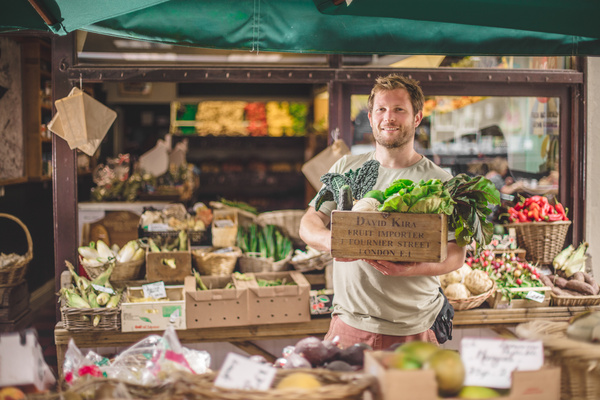 Local Independents With a Single Delivery Fee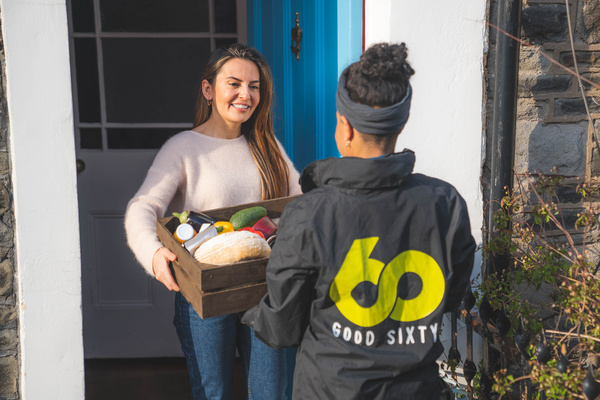 Shop your local independent retailers in one basket and get them delivered for a single delivery fee. Just like a personal shopper, Good Sixty's riders collect your orders from each shop and deliver them all in one basket to your doorstep via electric bike or van! Our local delivery service reduces food miles and carbon emissions, making it a cleaner and greener alternative to supermarket deliveries.
This service is now available in six cities and ever growing. Shop now to check if we deliver in your city! If we are not in your city yet, you can still shop from Borough Market and Artisan by Post.
Borough Market Delivered Nationwide
In 2019, Good Sixty partnered with Borough Market, delivering Borough Market produce nationwide!
Similar to Good Sixty's local service, you can shop multiple Borough Market traders all in one basket and get them delivered for a single delivery fee! Local deliveries in London are made via electric bikes and vans and nationwide deliveries via DPD's zero-emission delivery service.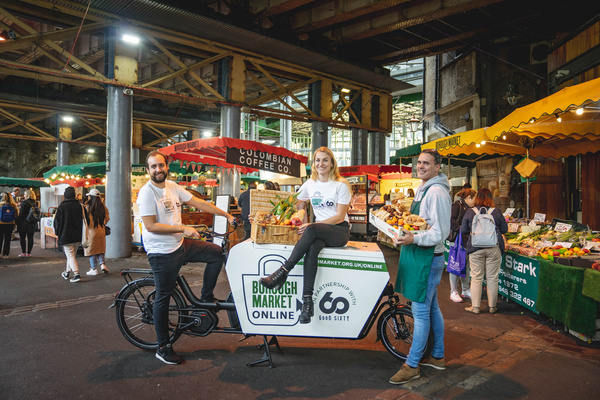 Artisans by post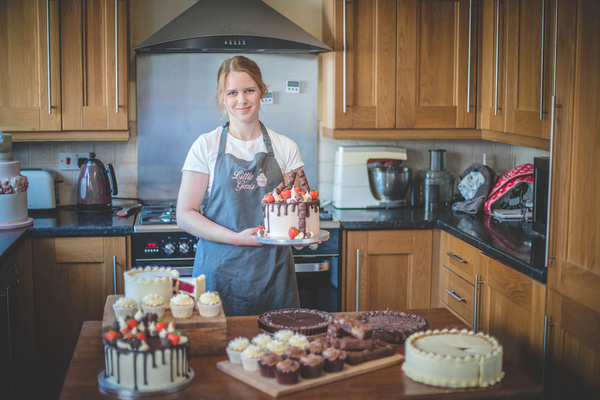 Good Sixty also helps smaller artisans and micro-producers to sell online. From home-grown vegan bakers to artisanal non-alcoholic gin makers, hundreds of artisans across the UK sell online at Good Sixty. With this service, the artisans post directl to you! We give our artisans the autonomy to select a postal delivery service that works for them, so delivery fees may vary per artisan. Our Artisans by Post collection boasts an eclectic range of specialty produce and artisanal gifts you won't find in the supermarket!
Shop small with Good Sixty and help brilliant independent businesses thrive online against supermarket giants!
Good for you. Good for your community. Good for our planet.